The motto of the school 'Knowledge Is Power' can be seen on its insignia. Encompassed on a shield is an eagle as it inspires and symbolizes intelligence and signifies a flight towards freedom and knowledge.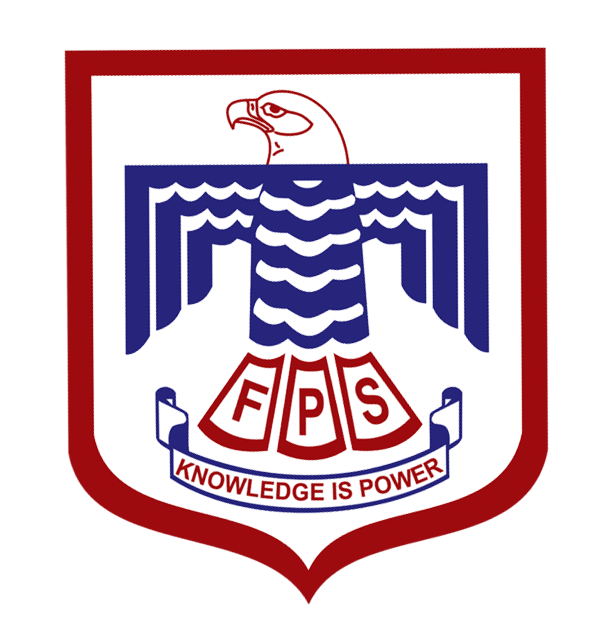 The waves on the eagle's body represent the five rivers of Pakistan, a reminder that education should be spread all over the country.
The eagle is perched on three pillars which denote 'Unity, Faith and Discipline' as advised by the Father of the Nation, Mr. Mohammad Ali Jinnah. Within the pillars are the abbreviated letters FPS which represent Foundation Public School.
Community Service hours
300,000+
Hours of Teacher Training
15,000+
Whatever we do, wherever we are, we are innovative, enthusiastic, compassionate and always positive!
We pledge to serve Pakistan and nurture good human beings.
Philosophy
We at Foundation Public School believe in freedom of thought and spirit, scientific inquiry and critical thinking. We aim at providing opportunities for our students to flourish and learn in a conducive environment. We hope to prepare students to grow and develop into mature human beings capable of making decisions realistically and with compassion.
1 An Attitude of Gratitude
Success without humility is not success. We put larger interest above our own
We choose to be positive as it is contagious and it boosts the happiness and creativity of those around us
We set realistic goals and embrace change
We share joy cheerfully and accept it gratefully
6 Lead to Achieve Excellence
We relentlessly strive for excellence in everything that we do