Extracurricular Activities and Events
At FPS we strike a perfect balance between academics and extracurricular activities. The extracurricular schedule is built around the academic calendar to ensure an action-packed year that does not interfere with the academic schedule.
The 14th of August or Independence Day celebrations kick off the school year with a special event held at school. Students and recent alumni attend this no-uniform day donning their national dress and are treated to live music and performances from their classmates. Students and faculty rejoice as they celebrate yet another milestone in their nation's history.
The FPS birthday is celebrated on the 14th of October every year. This festive occasion is marked with a special assembly and a day full of fun-filled activities. The school spirit is in the air as the FPS community celebrates yet another glorious year.
The end-of-year social is a black-tie event for the students of Grades 10 and 11. The mesmerizing event is packed with performances, dances, skits and speeches that evoke the nostalgia of O Level life. Not a single dry eye can be spotted in the house as the Grade 11s bid farewell to FPS O Level and embark on their voyage to FPS A Level.
The FPS Spark Program, commencing from August 2018, is a non-mandatory program, exclusively for FPS Junior Schools. The program will be held during school hours for Grades I to V. The program consists of three courses that will be offered during the first year and students interested in registering for the program must select 1 course for the entire academic year. The courses being offered have been selected on the basis of aiding the cognitive, social and physical development of our students, while providing them with a richer learning experience.
Robotics, Programming and Experimental Science
Developmental Speech and Drama
Artistic Gymnastics and Modern Taekwondo
The Spark program ensures that all students will graduate Junior School as confident adolescents with a diverse range of skills that will prepare them for their future endeavors at the Senior School. Every year new and exciting courses will be added to the program to ensure diversity of thought and the holistic development of our students.
Held in the month of April, on Honours Day FPS recognizes Senior School students who have achieved an exemplary academic achievement. Students with outstanding school results in specific subjects or overall school grades are recognized and awarded in front of their parents, teachers and friends.
The Honours Trophy is also awarded to the House that accumulates the most house points in the realm of academics. Students are awarded house points on the basis of test marks, exam marks, and exemplary academic performance. The Honors trophy is presented to the winning House on Honours Day.
FPS has a rich history of promoting dramatics and the performing arts amongst its students. Every few years, each campus gets a chance to host a glamorous Drama Evening. Students can participate in many different ways including auditioning for an acting role in the play, or volunteering for the event itself. Students take on many different roles such as make-up artists, costume designers, ushers, and general event managers. Students who enjoy signing can also sign up for a role in the choir. Parents are invited to this grand event to witness the stars of FPS put on a dazzling performance. Previous Drama Evenings have included plays such as The Lion King, Little Mermaid, The King and I, The Merchant of Venice, and many more.
From time to time, FPS may organize a festival or carnival for its students and parent community. Thousands of students and parents come from across the city to see and experience art, be inspired, participate in games, watch performances, eat great food, enjoy live music, and stroll through the amazing festival grounds set up by FPS. Most recently, the FPS Festival was held in 2017 at the PAF Museum and was attended by over 15,000 people. These are rare, unforgettable events that captivate the entire FPS community.
Motivational Reading Program (MRP)
The Motivational Reading Program is a hallmark of FPS Junior Schools. The two-week long activity is specifically designed to develop good reading habits in our children from a young age. Students are encouraged to not only read books, but also write book reviews and essays and share books with their friends. Book drives are a common feature of the MRP week as well. Every year a target of reading at least 20,000 books is easily met.
International Kangaroo Math Competition
Every year, FPS Junior Schools send their mathletes to participate in the International Kangaroo Maths Competition (IKMC). The contest promotes mathematical thinking and stimulates an interest in math by providing students with an opportunity to broaden their minds while competing with other students across the globe. In 2014 over 6 million students from 60 different countries participated in the competition.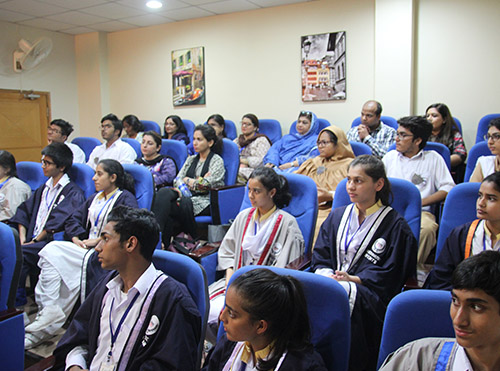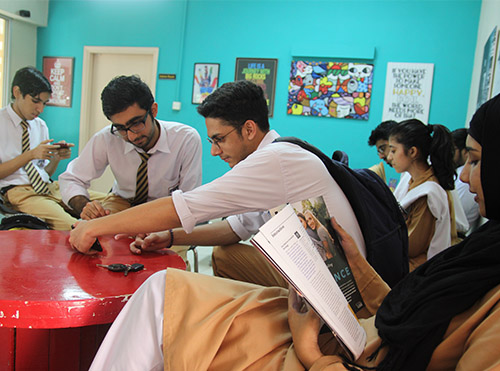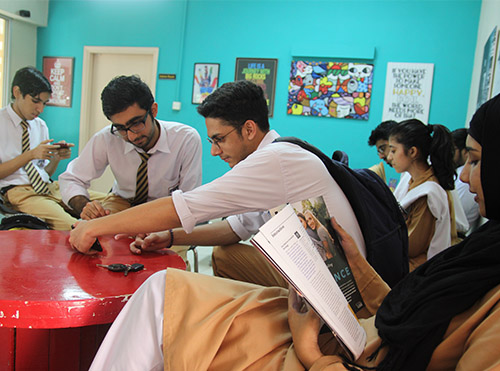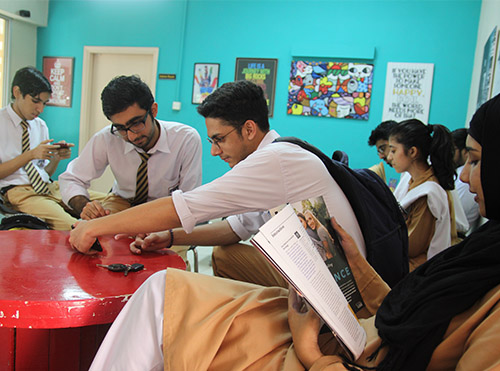 Dawn National Spelling Bee
International and Domestic Tours
Now in its 13th year, the Dawn National Spelling Bee is the nation's preeminent spelling competition. FPS is a regular participant in the competition, where it sends its exemplary spellers who have historically achieved high accolades. The purpose of consistently sending our students to this competition is to improve their spellings, increase their vocabularies and help them develop correct English usage that will help them all their lives.
FPS makes every effort to instill a sense of confidence and leadership amongst its students. To achieve this FPS facilitates their participation in various public speaking events and debating competitions hosted by different schools, universities and organizations. This also provides students with a venue for developing new friendships.
Pride Day, one of the most eagerly anticipated events of the year, is an evening of fun-filled activities in which our students showcase their many talents, projects, skills and school pride to the parent community. A range of engaging activities, events and presentations are on display for our parent community to witness and participate in.
International and domestic recreational tours are organized for students of Grade 11. So far FPS has organized tours for its students to Malaysia, Turkey, Egypt, China, UAE, Sri Lanka, and within Pakistan.
Leadership and Development
FPS puts a significant amount of emphasis and resources on building and developing leadership and interpersonal skills of our students and teachers. We understand that learning is a life-long process and we aim to nurture the development of our students.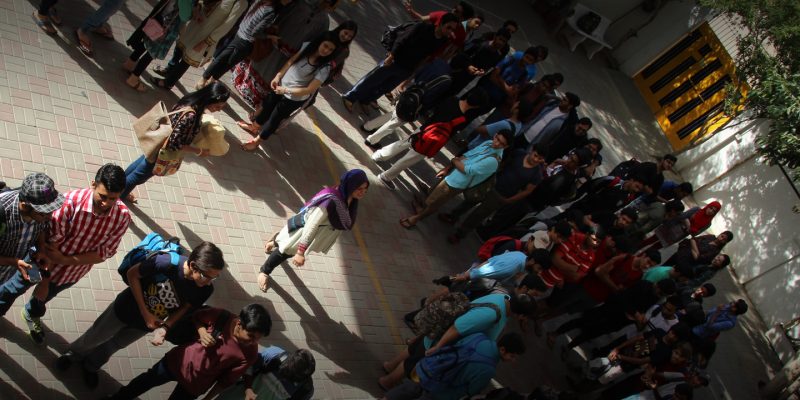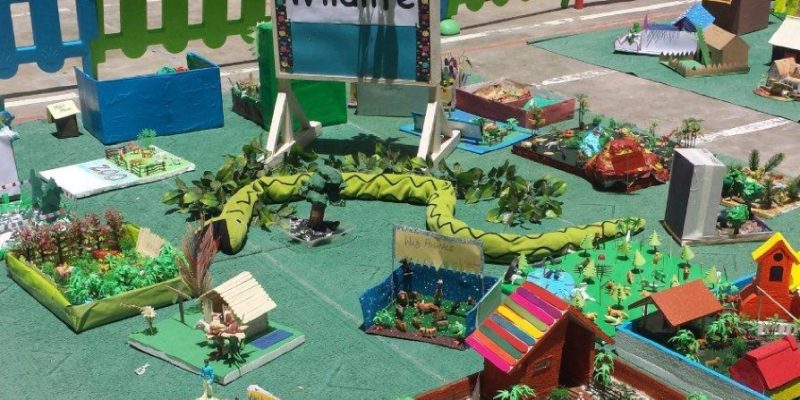 Student Leadership Council (SLC)
The Student Leadership Council comprises a core team of students who best represent the student body and are an embodiment of the school's values. After a rigorous selection process that includes nominations and interviews by the school administration, the SLC is selected from a group of outstanding Grade 11 students. The SLC not only helps govern school affairs, but also plans and executes various school events. Training sessions are held for the Council throughout the academic year to enhance their leadership skills and they are coached on how to become confident, responsible and honest leaders of tomorrow.
All student-run organizations and clubs at FPS have 3 leadership positions: Club Chairperson, General Secretary and Spokesperson. Students from Grades 9, 10, and 11 grade are eligible to become such club leaders, who are responsible for the smooth functioning of their organizations and ensure that their clubs meet all the requirements for the year. Through this position, the club leaders learn invaluable skills such as leadership, event management, conflict resolution, public speaking and time management, etc.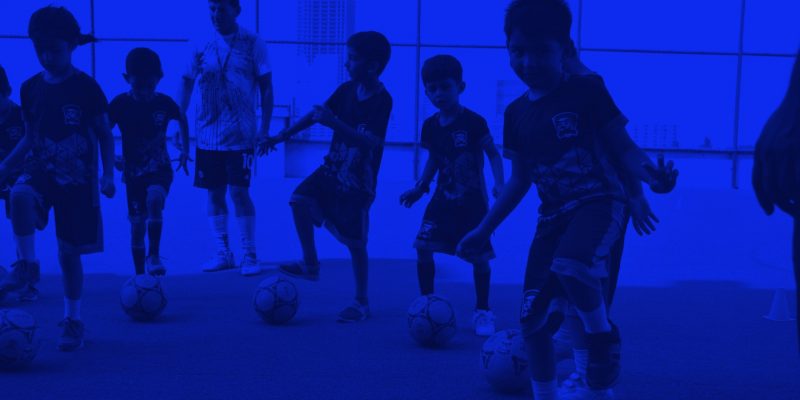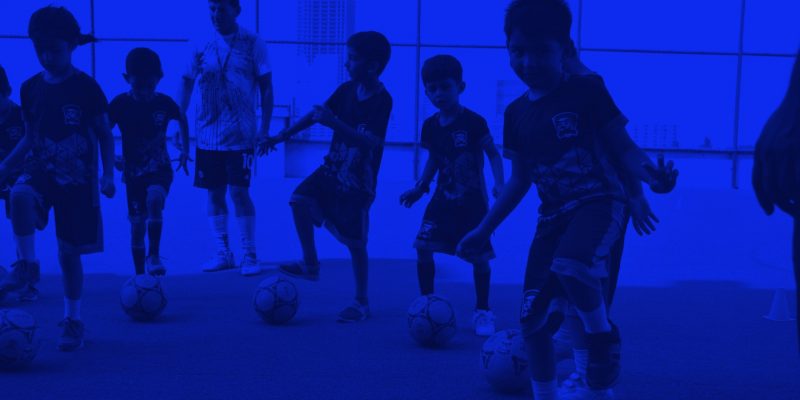 Training in Leadership (TIL)
The Training in Leadership programme is a special training program, specifically designed for the Student Leadership Council of the school. Students are given training by both internal and external presenters on leadership and understanding their roles and responsibilities. This programme focuses on the growth of the students and prepares them for being future leaders.
In addition to the day-to-day faculty support that students receive at school, FPS also has dedicated counselors who are there to provide assistance and support to students for both academic and emotional needs. Group counseling sessions are held for parents while grade level forums are held for students as well. To learn more about the counseling services at FPS, please refer to our School Services page here.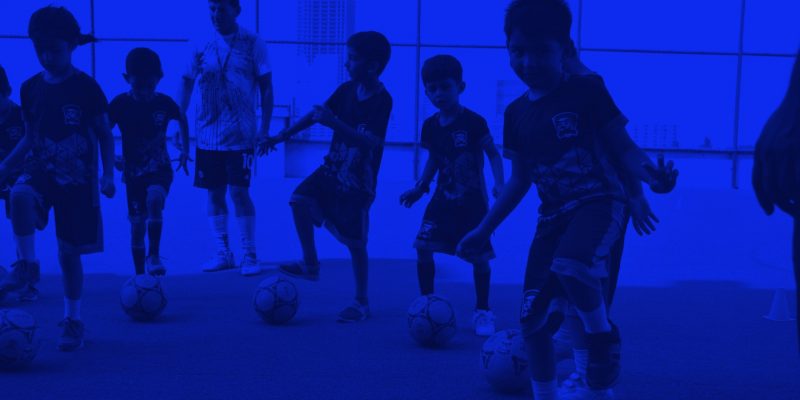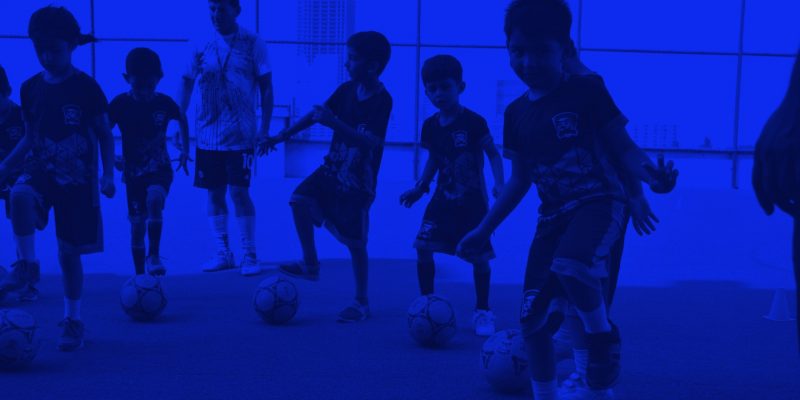 Student Assistance Programme (SAP)
The Student Assistance Programme is a comprehensive, primary prevention and early intervention program for all students. The program includes a systematic effort to educate, identify, assess, refer, and support students with high-risk behaviors which interfere with the student's education and life-development. The founder of this programme, Mrs. Cheryl Watkins, has been associated with FPS for the past 25 years. She has trained over 200 teachers who have touched the lives of more than 2000 students.
The summer internship at FPS is an opportunity for FPS students to intern at the head office and get a professional working experience. During this six to eight week internship, interns work on different projects and assignments, learn the art of planning, and get hands-on experience in both the corporate world and education sector. This internship not only grooms our students into confident individuals, but also gives them invaluable career insight. Applications for internships open in the month of April for Grade 11 and A Level students.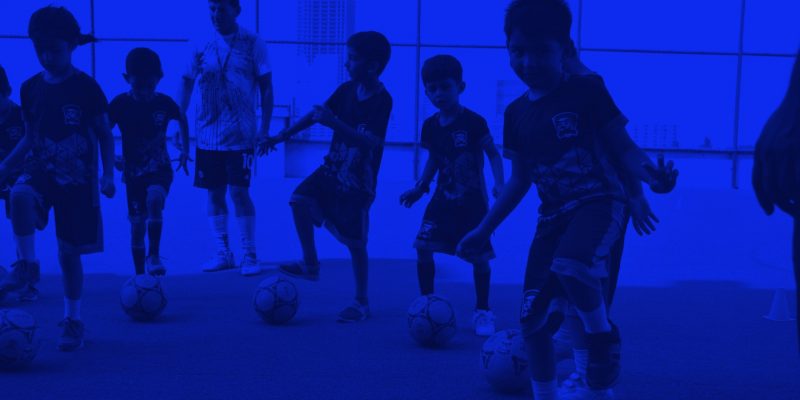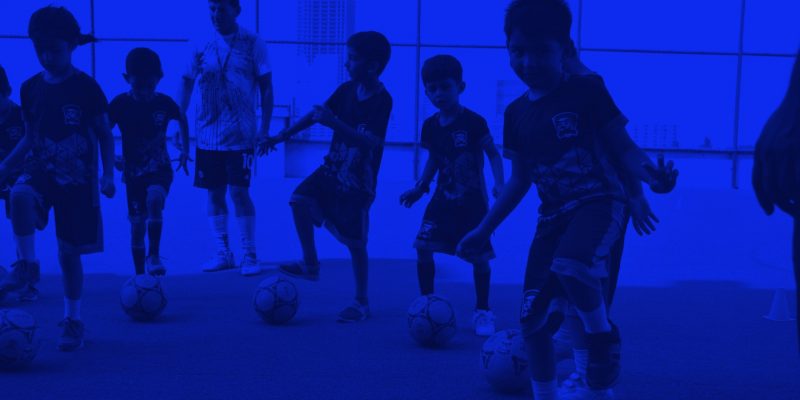 Academic Assistance Program
The Academic Assistance Program is an opportunity for FPS students to work on campus and get involved within the larger FPS community. After a rigorous interview and selection process, candidates are selected to become Teacher's Assistants (TA) and are given a monthly salary. The TAs provide after-school academic assistance to students from Grade 6 to Grade 11 in all subjects as FPS attempts to put an end to the prevalent tuition culture in the city. At this point, only FPS A Level students are eligible to apply for the TA's position.
FPS strongly believes in 360° training and development for our teaching and administrative staff. Our prime focus is to train teachers to adapt to the teaching methodologies of today's time and keep pace with the evolving pedagogical skills and strategies. Regular training sessions are conducted for teachers on In-Service Saturdays and on a weekly basis after school by various in-house and outside trainers. FPS is also affiliated with national and international institutions around the world where teachers and administrative staff are sent to attend conferences and workshops. FPS has been a member of NESA (Near East South Asia Council of Overseas Schools) for decades and it sends its delegation of teachers to their annual conferences every year. Cheryl Watkins, Nancy Testa, Frances Ryan, Marlene McCormick are some other renowned trainers from the United States of America who have been invited to Pakistan to train our teaching faculty.
Student clubs and organizations are at the very heart of a thriving and diverse co-curricular life at FPS. The purpose of student clubs is to accentuate students' academic learning, help them develop new skills and provide them with leadership opportunities in the process. Co-curricular involvement is also an important factor in A Level and university admissions, thus we provide a multitude of avenues for our students to get involved in various activities on campus.
Each club is represented by a Club Chairperson, General Secretary, and Spokesperson, who are elected by the students. Student Clubs are exclusively for the FPS O Levels and club activities are held on Wednesday's after-school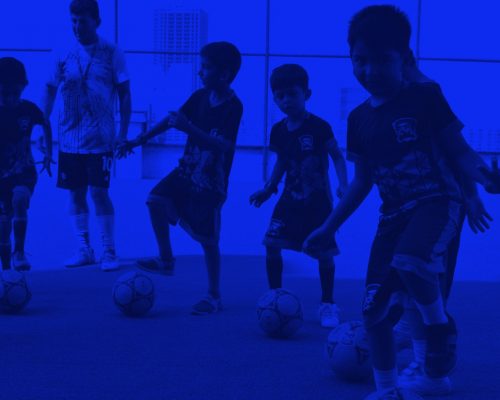 The Arts and Crafts Club's primary purpose is to promote fine arts through teaching painting, drawing, and sculpture. The club members strive to produce and promote art through workshops and exhibitions that foster an understanding of art and its inherent diversity. Students from all grade levels have the opportunity to enhance their skills and display their creative talents.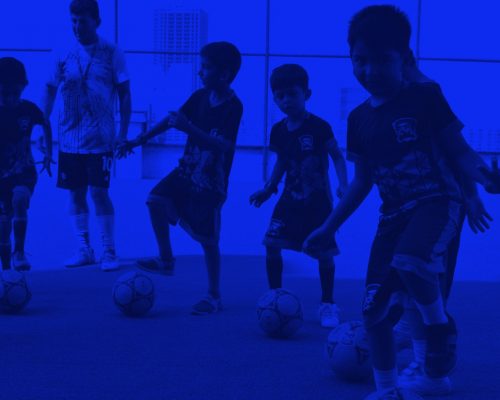 The Digital Club promotes knowledge in the realm of Information Technology (IT) and its application in student life through engaging workshops, presentations and videos. Students are encouraged to incorporate the use of digital media as a part of their learning process. Students interested in technology are given a platform to collaborate, learn and share their knowledge with each other. The club also educates students about the vast potential of the IT related professional fields and their value in the world today.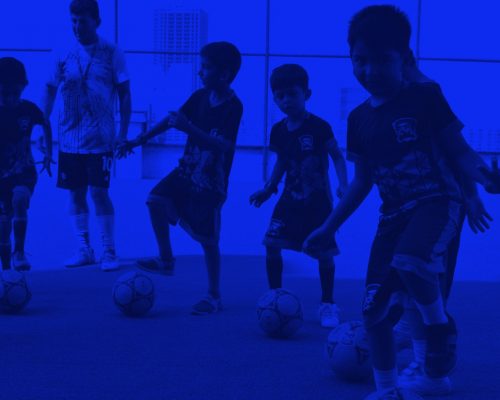 The Drama Club strives to enhance students' knowledge of theatre and performing arts. The club offers students an opportunity to perform theatrical plays and impromptu skits, allowing students to gain confidence and hone their public speaking skills in the process. Students are also exposed to areas such as acting, vocal pitch and intonation, stage design and production to help stage upcoming performances. The club is responsible for organizing special assemblies, skits and plays at various FPS events. The club plays a central role in organizing the FPS Drama Evenings when they take place.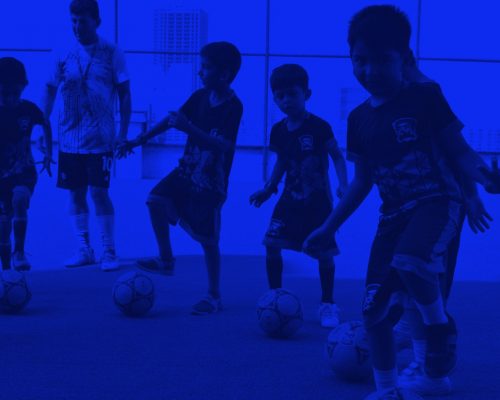 The Editorial Club is responsible for covering all events on campus, providing updated content for the school website, as well as composing the much-anticipated annual School Magazine. The Club strives to hone the skills of its members through practical experience of journalism, essay writing competitions, editing and exposure to the print production process. During their time at the Club, members are also taught important skills such as budgeting, meeting deadlines and dealing with external institutions.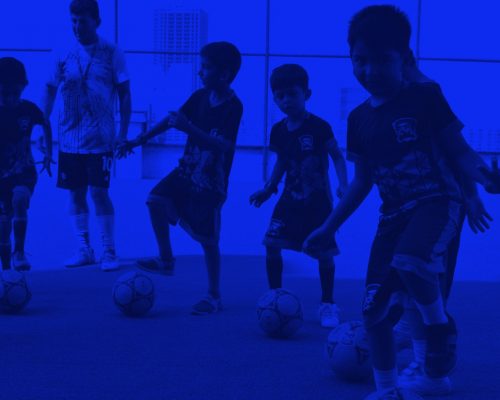 The Inventors Club is dedicated to spark students' interest and love for science, technology, engineering and environment through hands-on discovery. The club ignites curiosity in its members as they learn through discovery, apply scientific knowledge to solve real-world problems, and consider a career in science. Every student is actively engaged in science activities after school. Through the creation of innovative science projects, the Club promotes scientific inquiry amongst its members.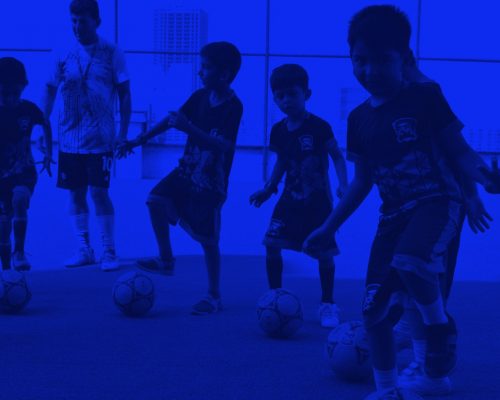 The Music Club promotes the love of music by giving all our talented musicians a platform to perform in after-school activities. The Music Club conducts auditions through which future promising members of the FPS band are discovered and recruited. These artists are given the opportunity to perform at various events and display their talents which cultivates their self-confidence.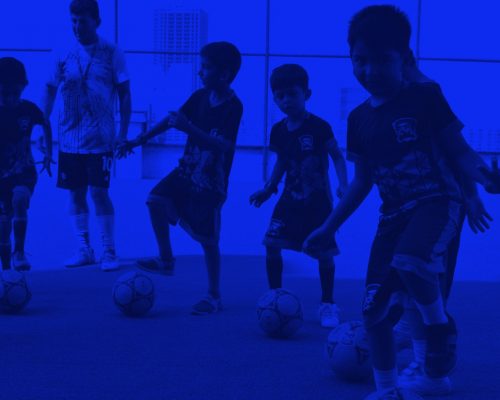 The Photography Club explores the connection between the eye, the camera, and the spirit by fostering the growth of artistic vision and technical knowledge. The Club provides an informal, friendly, and supportive environment for student photographers with an interest in all types of photographic imagery by offering a platform for members to share ideas and knowledge with each other. After-school Club activities include photography sessions, guest speakers from prominent universities and software workshops to enhance their skills. Photography competitions are also held to promote the members' talents.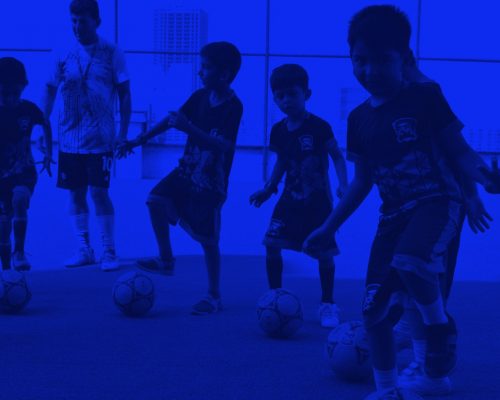 The Sports Club is open to all students, whether they are athletes, or are simply interested in learning something new. The Club connects students with similar passions, interests and skills. The Sports Club is also responsible for organizing various sports competitions and promoting participation amongst the student body. The organization is also tasked with increasing student participation in sporting events and creating awareness about sports.
Community Service and Social Impact
Community service is an integral part of the FPS journey. Students take part in various community service activities offered by the school, developing compassion and empathy in the process. A broad spectrum of community service and volunteering opportunities are offered in the categories of: Education, Healthcare, Housing, Nutrition, Animals and Environment, etc.
Community service volunteer programs are primarily a part of the Senior Schools. Students at Elementary and Junior schools have an opportunity to contribute and participate through collection drives and fundraisers.
Save Our Zoo (SOZ) is a flagship project of Foundation Public School. It was initiated in 2010 by a group of passionate A Level students to re-establish the bond between man and nature and to rekindle the love for animals. The Karachi Zoo is a cultural heritage site and as citizens of Karachi it is our prime responsibility to take care it. The objective of SOZ is to uplift the general appearance of the zoo, spread awareness about our role towards the animals, provide proper shelter for animals and the general upkeep of the zoo.
In its fifth year, SOZ reached great heights as students and parents showed tremendous enthusiasm in making this a successful programme.
On the occasion of the 35th year school birthday celebrations, 'A Family Day at the Zoo' was organized and attended by over 6000 parents and students. It was a truly memorable day, and the fun-filled activities were thoroughly enjoyed by everyone.
Over the years, FPS has not only donated a vast amount of money to the Karachi Zoo, but has also installed benches, lights, signs, renovated bathrooms and provided food and shade (along with cooling fans) for the animals. The SOZ project has been featured in prominent newspapers and channels across the country.
The Adopt an Animal programme falls under the umbrella of the Save our Zoo program. Through this initiative, parents and students can symbolically adopt an animal at the Karachi Zoo. The financial contributions go directly towards the maintenance of that specific animal's shelter, food, and renovations.
From time to time, FPS organizes book drives across all its campuses where students donate new, used and extra books from home which are distributed to our various underprivileged school partners.
FPS has worked with the Bulandi School since 2012. Students have completed various programmes for the school, ranging from teaching, wall painting and renovations to plantation and organizing summer camps. Volunteers have also consistently worked to improve learning outcomes for the underprivileged students.
FPS has worked with the Gizri School since December 2012. Various programmes have been conducted to help facilitate underprivileged students, ranging from environmental awareness programmes to interactive teaching and sporting events.
Manzil School, located in Reti Line Basti, is an NGO school. FPS students have raised funds to set up a library there. Student volunteers have also taught underprivileged students computer, dramatic and fine arts skills as well.
Mehmoona Manzoor Butt (MMB) School
MMB School is a school established by the Management of FPS to work for the underprivileged students of ____________basti. FPS volunteers have taught life skills and sports at this school over the years.
In response to the devastating 2005 earthquake, FPS opened the RKM School in Manshera, Khyber Pakthunkhwa. The RKM School is a free of cost school for the residents of Manshera and all teachers are employed by FPS. In the future, FPS plans to organize volunteer trips to Manshera for students who are interested in teaching at the school.
The Citizen Foundation (TCF) Summer Camp
The TCF Summer Camp takes place every summer where students volunteer to teach at TCF schools all across the city. This camp is for 2 weeks where students teach underprivileged children various subjects.
The Indus Hospital volunteer programme, I-Hope, provides students an opportunity to volunteer at the Indus hospital. Students receive training in various areas including CPR, attend seminars on medical issues and spend time with patients in the pursuit of uplifting their mood.
The SIUT volunteer programme is where both O and A Level students volunteer in the summer or winters at the Sindh Institute of Urology and Transplantation. During the programme, students are given trainings on medical issues through which they get an insight about the difficulties the patients face. They also spend time with the patients.
At FPS, we value all our employees, but we are especially grateful to our Maintenance Staff who work diligently throughout the year to ensure that our students and teachers get a smooth and hassle-free experience.
To repay the commitment and dedication of our Maintenance Staff, FPS is launching a housing scheme for them. FPS plans to construct a multi-story, low-cost housing building for its maintenance staff and these 50+ units will be distributed on the basis of need and years of service. Students will be able to volunteer and contribute towards this project.
As the name suggests, Iftaar for Rozaydar is a food distribution program held in the month of Ramadan. Students of FPS prepare, collect, pack and distribute Iftaari boxes in the month of Ramadan. Boxes are distributed at Iftaar time on Sharah-e-Faisal near the A Level campus.
FPS organizes regular food collection drives across all its campuses. Students bring excess food and ration from home and the collected food is distributed to food banks and charities across the city.
Motivated Volunteer Empowerment Programme (MOVE)
Motivated Volunteer Empowerment Programme (MOVE) is a programme where students are given 15 hours of training on volunteerism and are tasked with designing and executing a project of their own choice for a minimum of 15 hours.
Students are given training for a duration of 10 hours and are then tasked with hosting a fundraiser for a charity of their choice.
Throughout the year, students of Grade 9 maintain gratitude or thank you journals in which they write down all the things that they are grateful for. This simple act goes a long way in teaching compassion and empathy and has a profound impact on students' social, psychological and physical well-being. These journals are then submitted to the Karachi Literature Festival.
Karigarz Community Cottage
KCC or Karigarz Community Cottage is a project of the students of OLDC that began in the summer of 2013. Students make handicrafts including bags, pouches, badges, stationary and other memorabilia that is sold at various FPS events. All proceeds are used to fund community service projects.
As climate change becomes the biggest single threat to our future, FPS aims to educate our students about sustainability from the very onset. Go Green campaigns that include planting trees, water conservation, recycling, composting, clean up drives, and conserving electricity are organized and practiced by our students. It allows students to take responsibility for their actions and to contribute their vision for a sustainable future. It enables them to develop knowledge, values and motivates them to care for their community and the planet.